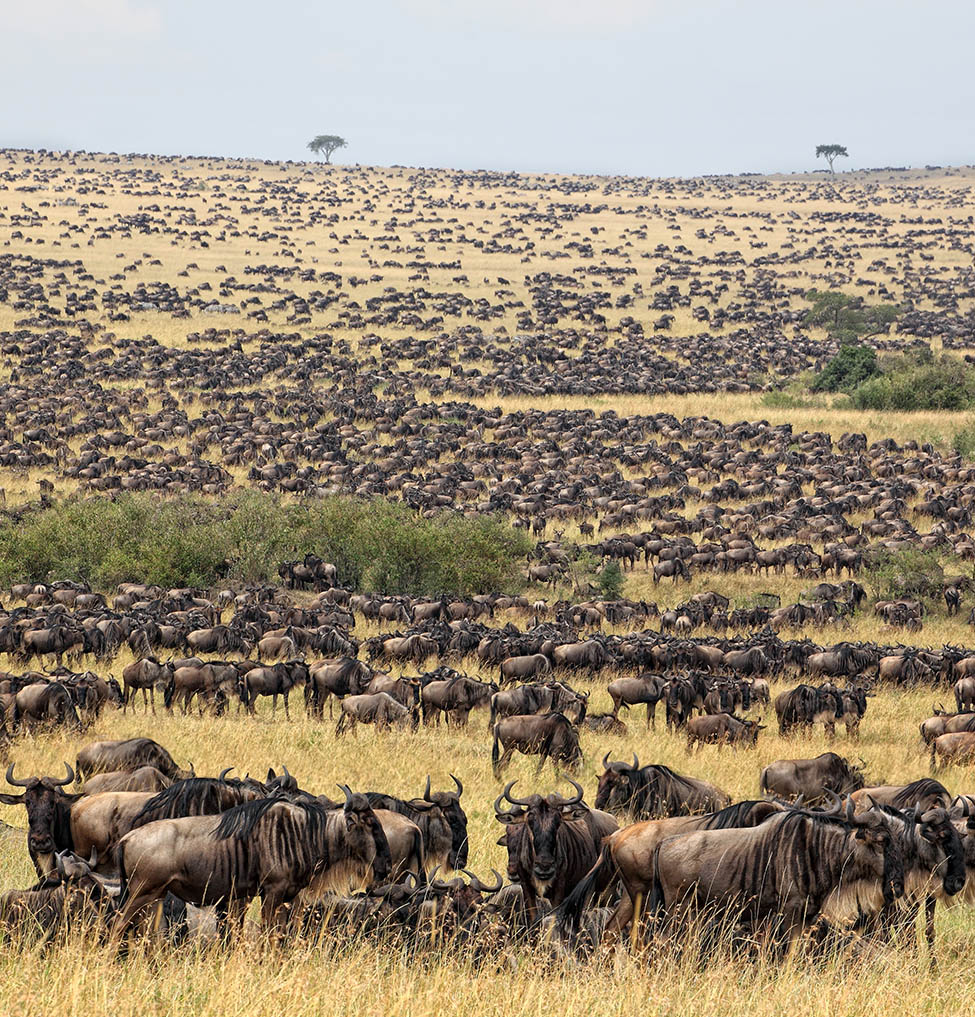 The Great Migration
The great migration is the world's largest annual journey of huge herds of wildebeests, zebras, and other grazers as they move in a circular pattern across Serengeti National Park and Masai Mara Game Reserve. Considered one of the greatest natural wonders of the world, this spectacular event takes place throughout the year as the animals search for fresh grazing and water. Wildlife enthusiasts and travellers gather to observe this once-in-a-lifetime spectacle.
What Makes


The Great Migration Special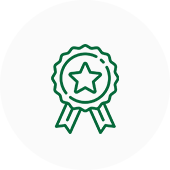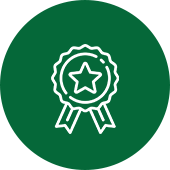 Hailed as one of the Seven Natural Wonders of Africa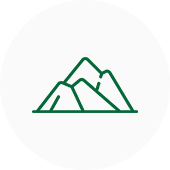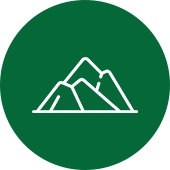 Millions of grazers move through the Serengeti Plains and Masai Mara Reserve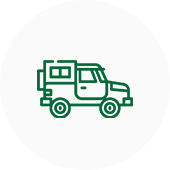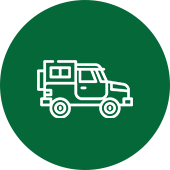 Witness the natural wildlife spectacle in person
Watch powerful predators like lions and crocodiles lurk and hunt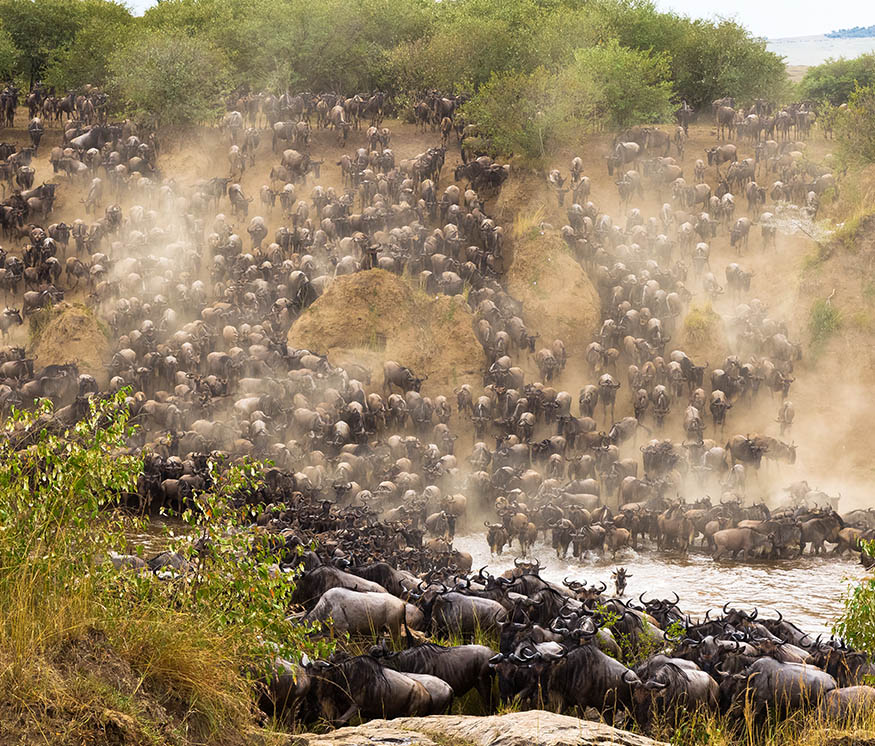 River Crossing
July to October
During the dry season between July and October, you have the chance to witness thousands of wildebeests and zebras as they cross the epic currents and crocodile infested waters of Mara River to the northern Serengeti plains. Although the great migration is a year-long event, this dramatic spectacle is considered the highlight of their journey.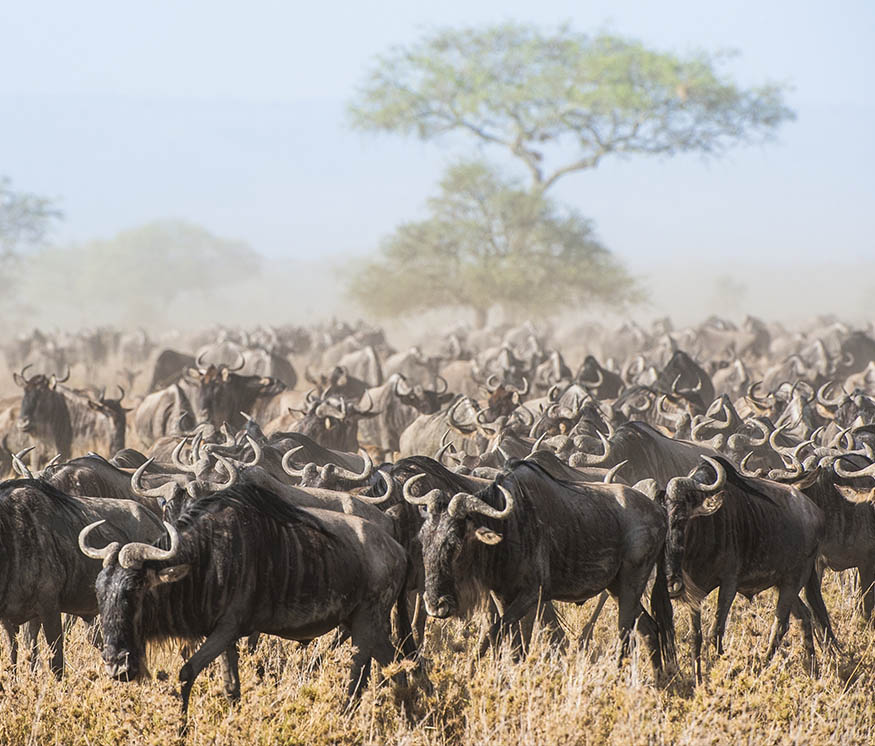 Calving Season
January to March
Between January and March, massive herds of wildebeests can be found in the southern Serengeti plains, particularly in the Ndutu region, where thousands of calves are born each day. The calving season is the one of best parts of the great migration since you get to see large herds in plain sight and lurking predators in action.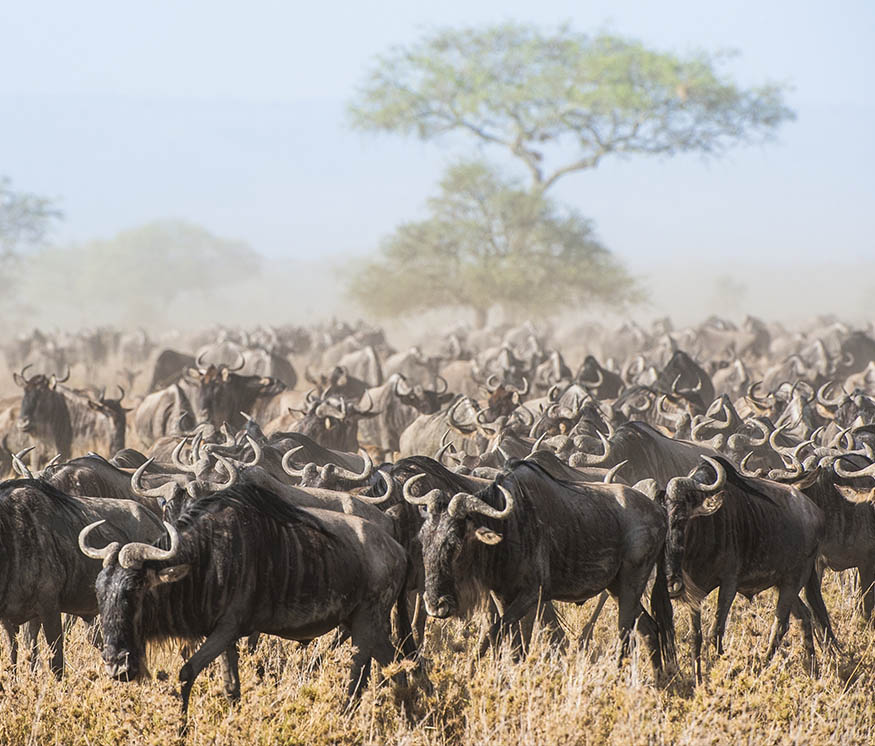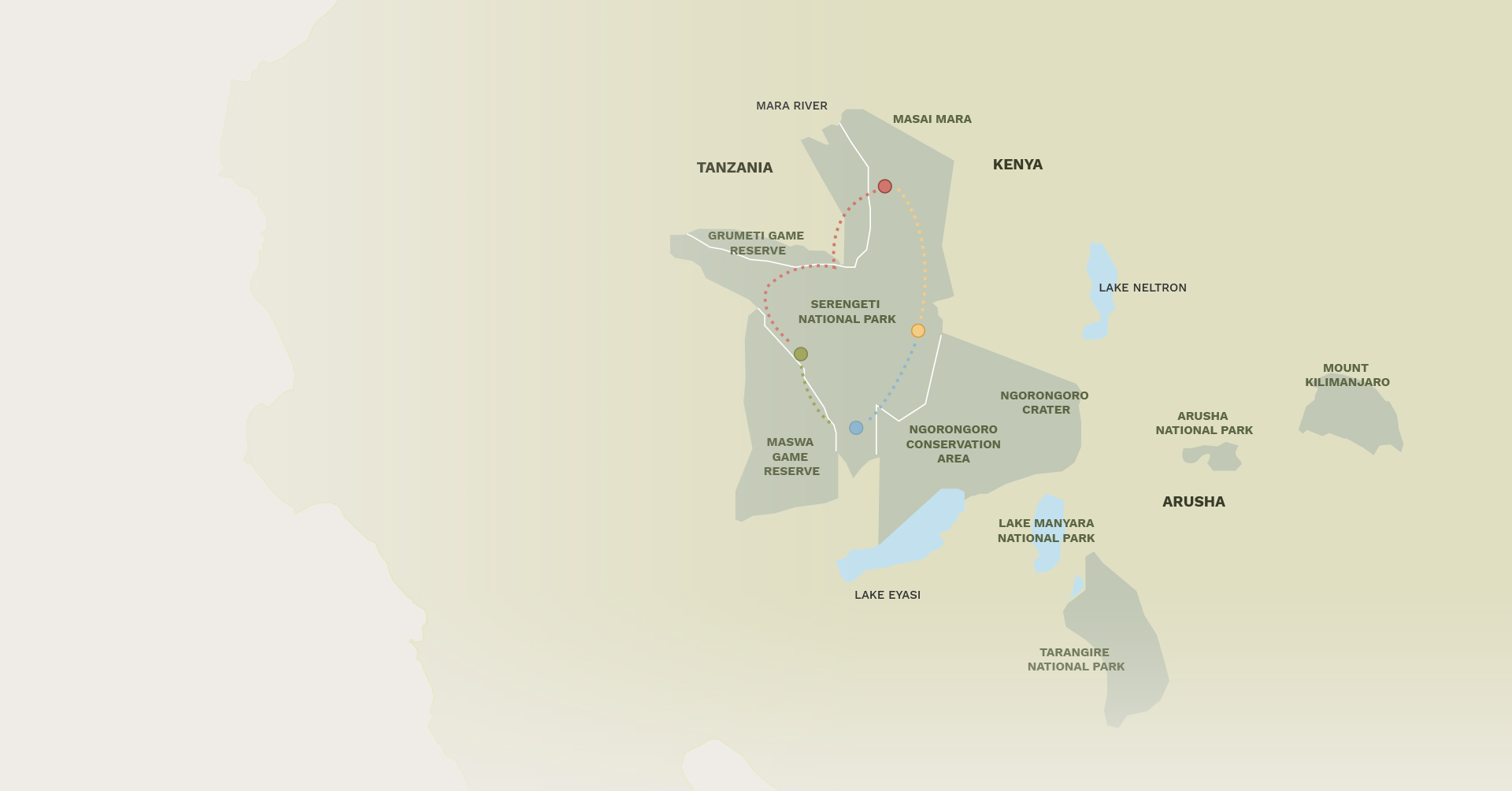 The Great
Wilderbeest Migration
Legends:
January to March
April to May
June to October
November to December
Enjoy the best of Tanzania safari with your personal guide. See the amazing attractions in the country, including the Lake Manyara National Park, Ngorongoro Crater, and the Serengeti National Park.

Witness the world's largest great migration in Serengeti National Park and other wildlife parks, including Lake Manyara and Ngorongoro Crater. Enjoy game viewing, lodges and camps in prime locations.

Experience an iconic trip along Serengeti Plains, Ndutu region, and Ngorongoro Crater. Observe great migratory wildebeest herds and masses of other herbivores as well as tree-climbing lions and other predators.

Contact Us
(+255) 754 363 191
info@africanoverland.co.tz