Armand and Michaela Denis introduced the Ngorongoro Crater and the Serengeti to television viewers back in the 1950s with their black and white wildlife documentaries ''On Safari''. In those days, few people could contemplate being able to go there themselves. These two iconic places in Tanzania began to attract huge numbers as soon as long haul travel became so much easier. They remain the two most popular places for wildlife viewing in Tanzania but there are many more.
They form part of just one of the four safari circuits within the country. All of which have much to recommend them. A closer look at these circuits will help you choose which one you would like to visit, or the order in which to visit them if you want to experience them all.
Northern Circuit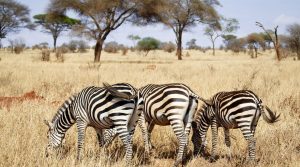 The Northern Circuit is the most popular of the four circuits in Tanzania because of the likelihood of seeing Africa's ''Big Five'' – lion, leopard, buffalo, elephant and the ever increasingly rare rhino (Ngorongoro is the most likely place for that.) –  along the way. 
Experience the Northern Circuit with our 5 Days Safari Tanzania tour to Lake Manyara National Park, Ngorongoro Crater, and Serengeti National Park.
Southern Circuit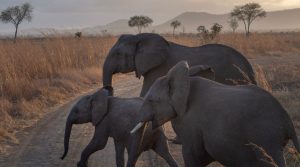 The Southern Circuit covers a vast area with the obvious advantage of attracting fewer visitors and hence less human disturbance. The ideal starting point for this Circuit is Tanzania's capital, Dar-es-Salaam. It may be advisable to think about a short flight out of Dar-es-Salaam to start the tour because there is plenty of overland travel ahead if you wish to see these four gems. The Selous is the furthest south with Ruaha to its west with both around a 90-minute flight from Dar-es-Salaam's coastal location.
Western Circuit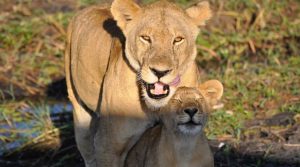 The Western Circuit is remote and whether you start at Arusha or Dar-es-Salaam, it takes plenty of effort to enjoy these three places. It will involve both plane and boat. Often visitors combine a short time here with a longer safari in the North and South; that certainly offers variety.
Coastal Circuit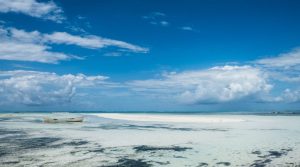 This Circuit does not involve the mammals for which East Africa is so famous, but it introduces visitors to a lovely natural marine environment. Many tourists relax on the coast, north or south of Dar-es-Salaam after an inland safari. Others can enjoy travelling this lovely Indian Ocean coastline and visiting the offshore islands.
Check out our tours that feature the 4 safari circuits:
6 Days Kilimanjaro Climb – Machame Route
9 Days Chimpanzee Tracking
14 Days Migration and Zanzibar Vacation